Support the web site, shop at our store!
Sponsors
About
Lake Como
Bare Oaks
Turtle Lake
White Thorn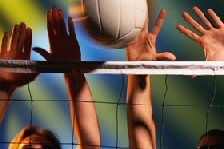 How To Help!
First, please understand that while this site uses a .COM domain it is NOT a commercial web site. It is totally supported by voluntary contributions from nudist volleyball players around North America. While we acknowledge various clubs that have a major role in sponsoring volleyball tournaments, it is the volleyball players who ultimately run the tournaments and those same individuals who have agreed to form a cooperative effort to ensure the focus and future of this site.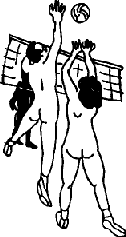 That being said, you can't just send a contribution to nudistvolleyball.com. We appreciate your willingness to contribute but you will have to contact one of the tournament organizers to make your contribution. If you're at Como ask Lewis, Bud, Holly, or Jim. If you're at the Pond ask Holly or Jim. If you're at Turtle Lake ask Bruce or Keith. If you're at a Road Warriors event (probably Sunny Rest, Penn Sylvan, or Goodland) ask Jack or Walt. If you're at White Thorn ask Bud, Lewis, Jeff, or Debbie or just put your spare change in the bucket at the ice station. If you're at Bare Oaks ask Chris or Stephane.
Starting in 2009, various items with the nudistvolleyball.com logo are available for purchase online. A small amount of the cost for each item is returned to help support this site. To place an order, choose the link in the upper right hand corner.
Helping doesn't just include monetary contributions. You can help by submitting events your club, organization, or group partricipates in. We desire to be the "one stop" source for information about nudist volleyball activities and your event submission helps to make that happen. Just use the links on the left side menu to submit a tournament or a place to play. We'll even include something like... "I was at Club Orient and on the east beach they play pickup ball every day around 4:00 p.m." Bottom line... Just tell us about it so we can include it for the benefit of everyone by knowing where to find a game in as many places as possible.
Finally, if you happen to be at White Thorn's annual Superbowl of Volleyball event, stay and watch the AA finals on Sunday while enjoying a cold one on us. Peace, Love, Volleyball!