Support the web site, shop at our store!
Sponsors
About
Lake Como
Bare Oaks
Ponderosa
White Tail
White Thorn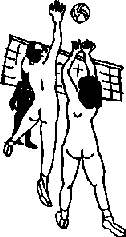 Thank you for your interest!
Due to constant abuse of the bulletin board hosted at nudistvolleyball.com, it has been removed.
We have created a subject thread on the Nudist-Resorts.org web site. You will be able to post replies without registering but will need to register in order to create new topics.